Neutrals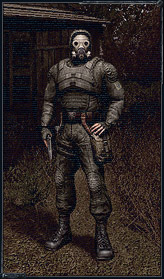 Neutrals
When military stalkers became impudent and started facing both ways and used lives of stalkers as small coin stalkers blood were up.
After death of six stalkers whom military betrayed Valerian combined people and attacked post and captured major Haleckiy
This small victory combined stalkers as never before. They became force with whom other people needed to take on account.
Sometimes stalkers who don't want to join any of existing factions they organized their own faction with well-known friends.
The main principle of such alliance is to hold together and don`t let anybody to kill stalkers one by one.